Do you ever find yourself in "color moods"? It happens to me all the time, where I get into the habit of wearing pink five times in a row, and then switch to navy blue, and then I get a craving for some other color. Sometimes I get into seasonal moods too, where I wear brighter colors in summer and I wear more darks in the winter.
Dark colors can always look classy though. Take a cue from newlywed Scarlett Johansson, who was at last night's "A Funny Thing Happened on the Way to Cure Parkinson's" benefit for the Michael J. Fox Foundation.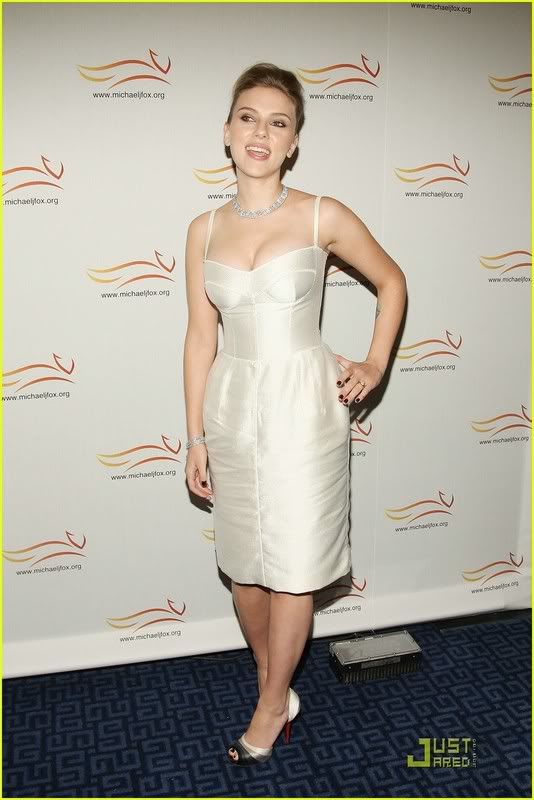 Photo Source:
JustJared
Scarlett did a great job contrasting her nail color with what she was wearing Pairing short, polished black nails not only makes her
nails stand out, but also draws attention to what she's wearing too because of the color contrast.
Usually I'm not a fan of being too matchy when it comes to polish but she did it really well here. I think the peep-toe helped, as you don't see too much of it.
For more information on the Michael J. Fox Foundation, which is the largest private funder in the U.S. for
Parkinson's disease
, you can visit
visit www.michaeljfox.org