Though I've never watched it, I'm fascinated with the concept of Carson Kressley's show "How To Look Good Naked" on Lifetime. I think it's very important for women of different sizes, shapes, and color to feel good about themselves and feel good in their skin.
Recently my roommate and I were chatting and I couldn't help but notice that even though her nails were devoid of color (try not to faint), they were a healthy, pretty pink. Even though she's since then painted them, I can't get over how nice they were. So even if you're going through a nail polish funk, know that your nails can still look good naked! If you haven't read it already, check out my tips on how to get healthy, strong nails
here
.
But once you're out of your funk, know that your nails can still look good naked even with nail polish on. I'm talking of course about China Glaze Naked...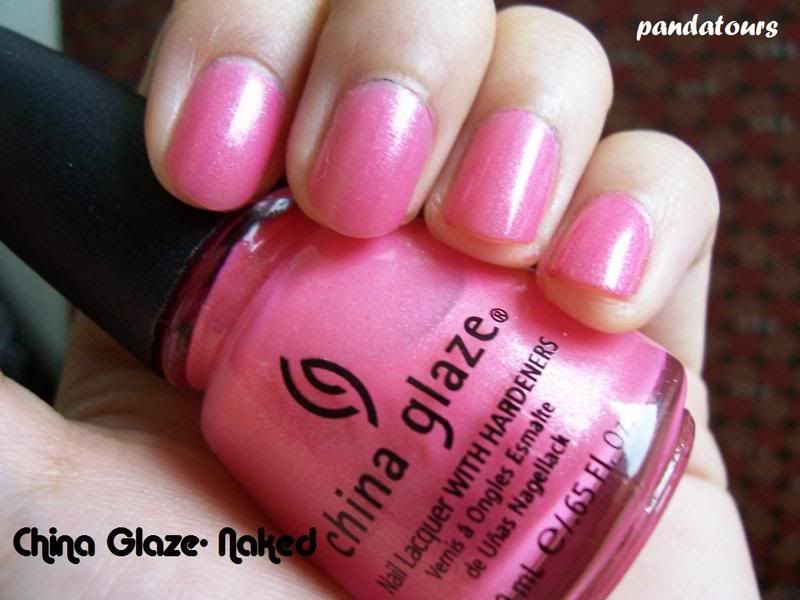 These pictures don't really do this polish justice, it has gorgeous silver microshimmer and the color just makes people feel happy. Naked is definitely a must-have for all pink lovers and luckily it's part of ChG's core line, which means that it's easy to find wherever China Glaze polishes are sold.