The weather is finally turning cold here in Shanghai, which makes me happy. One thing that I've missed the most about Norcal is AUTUMN. It's my favorite season because I love seeing the leaves change colors and falling. It's so gorgeous.
Anyway, summer is long gone but this is perfect polish season, as all the limited edition summer colors are being discounted. One color to look out for is L'Oreal's Blue Laguna, which was a limited edition color over the summer for L'Oreal. It's a pretty blue color with some purple tones. Normally I don't like frosty polishes either but this was a gorgeous bright color without being too overwhelming. Here it is in the shade and in sunlight: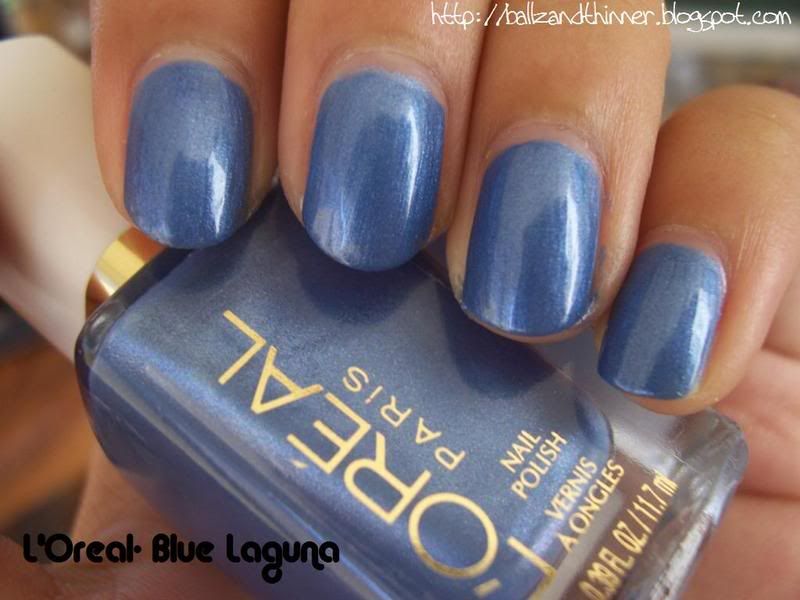 It really reminds me of the beach, which I also miss a lot! This picture was taken in Californian sun too...there's really nothing like it. Anyway, this picture shows Blue Laguna in three coats, although it was opaque in two. As with most frosts, you can see some brush strokes up close, but they were pretty minimal.