**Blogger's Note** Ok, so I started this post the day before I left for Beijing but I totally fell asleep in the middle of posting, sorry! I'm in Dalian right now enjoying my vacation but I had to pop into an internet cafe to post this
Right now I'm packing for a vacation, I'm going with some friends and my cousin to Beijing for China's National Day (Oct. 1), except we pretty much get the whole week off. It's a big celebration, and even though the capital is going to be PACKED, I'm excited to see all the celebrations that will be happening.
I'm a bit worn out from school and running around trying to find stuff for the trip though, so this will be a short post. It's ok to just stare at this polish though, it's really amazing. Red Earth is an Australian cosmetics brand that is super popular in China (most famously, actress Zhang Ziyi used to be a spokesperson for Red Earth) and has been along longer than mainstream American brands have been in China. So even though the products are a bit pricier, the quality of Red Earth is always top-notch.
It's evident in their polish #73. I was craving a darker color so I caved when I saw #73. In the bottle, it looks like maybe a blue/purple dark grey...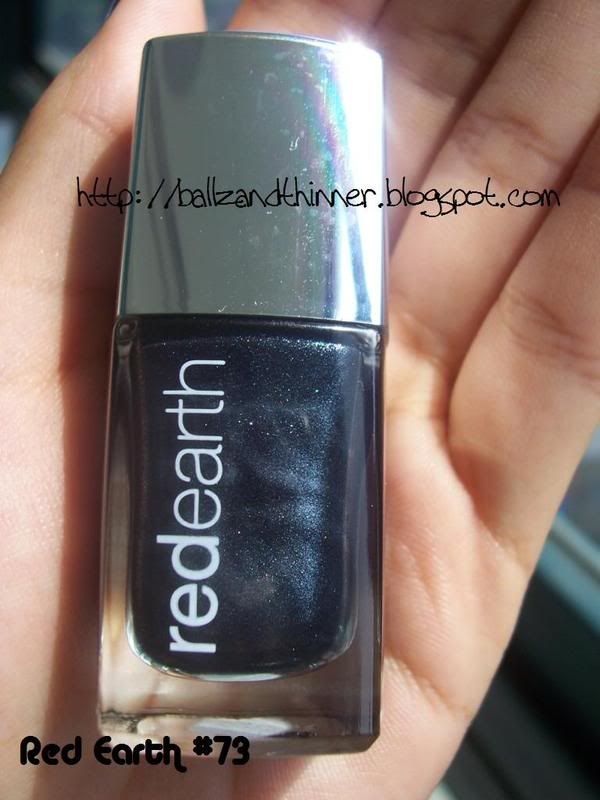 But on the nails, it looks a bit like OPI Light My Sapphire!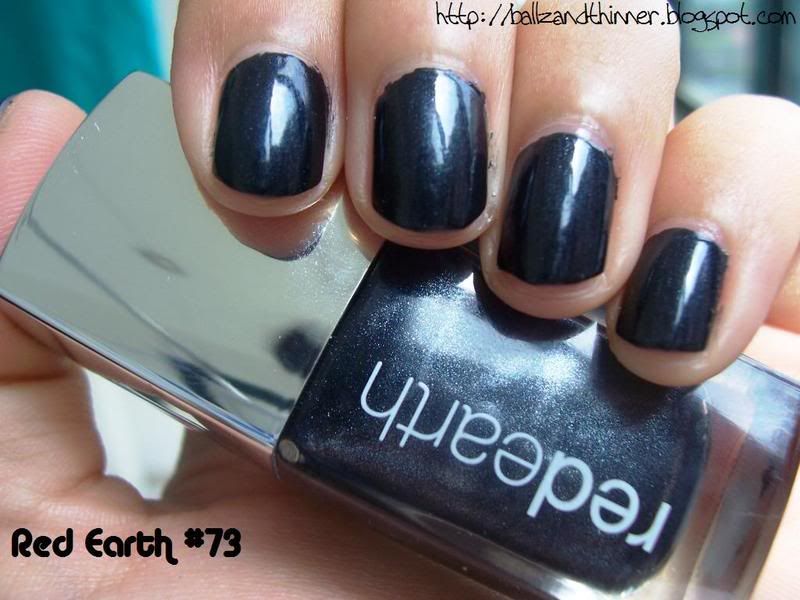 It's pretty, but not quite as sparkley as Light My Sapphire. This was my first Red Earth polish but I will have to save up to buy a few more. The polish was very rich and opaque in one coat, so it's definitely good stuff. It definitely satisfied my craving for a vampy color.
Red Earth polishes retail for 78RMB in China and can pretty much be found anywhere. They have stands in malls, independent stores, and can also be bought at Sephora (which is where I got mine =)).