I'm not a super-makeupy girl by any means. Nail polish is probably the only consistent cosmetic item I use. The most I do is eyeliner & mascara. But, I am a huge mascara junkie. My bff gave me Diorshow Iconic or Christmas and can I just tell everyone....it's freaking amazing! It gives my lashes length, definition and volume AND holds up decently through a nice cry (I'm a total crybaby and I hate waterproof mascara). The only downside is that for me, it's kind of hard to take off.
Anyway, I was at CVS the other day and Loreal Double Extend Beauty Tubes macsara (I know, ridiculously long name) was on sale. The whole "tubing mascara" thing has really intrigued me so I decided to buy it. I was excited so I tried it as soon as I got out of the store in my car. The mascara part was all dried and cloggy and it didn't even coat the brush. I was puzzled but I walked back in and exchanged it for a new one. I didn't test the new one til I got home but lo and behold! It had the same problem. Since it was the weekend I e-mailed Loreal to see if it was just a bad batch. Their Customer Service was pretty quick in replying on Monday and asked if I still had the product and if I did, they'd send me a pre-paid mailing envelope to return it. I unfortunately already returned it to CVS, and told them as such. Here was their response:
Thank you for visiting L'Oréal Paris on the Web and for responding to our e-mail.
Our company makes every effort to provide the highest quality products for our consumers, and we want to know whenever a product is not completely satisfactory. If ever you are less than satisfied with one of our products, please save the items because we are eager to investigate any possible problems.
Thank you for making us aware of this problem. We hope you will continue to use our products with complete confidence and satisfaction.
So, really just another reaon to love Loreal: good CS. Anyway, since the mascara had a base/primer part before the mascara part, I figured why not, one eyelash is coated in white primer anyway so I put Dior Iconic over it and...well, I'll just let the results do the talking: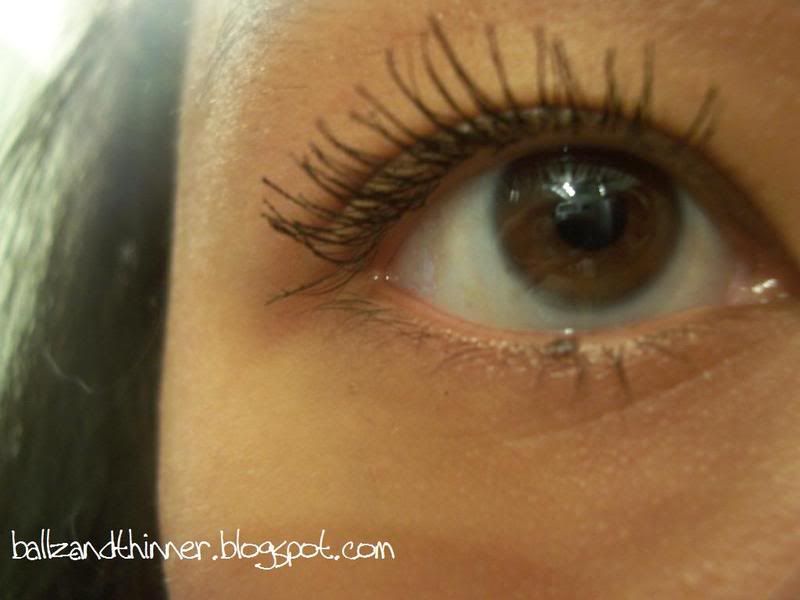 Please ignore my panda-eyes and frizzy hair
So....welcome to my first real off-topic post lol. I will try to not do too many of these stand-alone OT posts.