Sorry for the lack of updates, I'm trying to get everything sorted out with my upcoming vacation to Niagara Falls and my studying abroad to China! There's also the matter of the Olympics, did anyone catch the amazing opening ceremony? Truly memorable. I'm usually more of a fan of the winter Olympics, but these summer games have been really exciting, especially American Jason Lezak's extraordinary comeback in yesterday's 4x100 medley for swimming. Crazy!
Anyway, another reason why I've been busy is because I attended two weddings in the past week! For both weddings, I sported light pink nails. I really love pink polish because I feel like it's a pretty neutral color to wear on nails and I love these two polishes.
For the first wedding, this was my dress, a silvery pinkish dress that has a paisley print.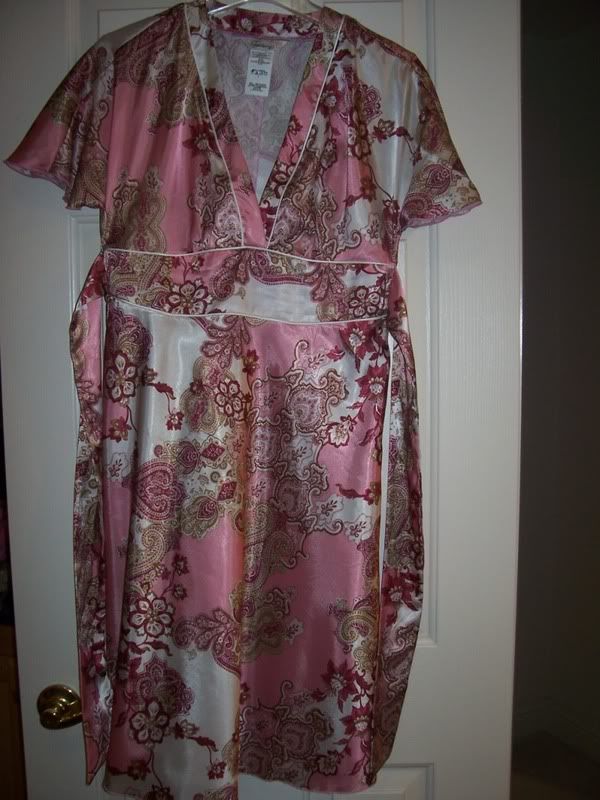 To match, I wore Essie Pink is Powerful, a milky off-white color with the tiniest hint of pale pink. A gorgeous sheer, though naturally since I'm not a sheer fan, I used four coats to get to opaqueness. Of course, I mentioned before that some Essies have this gorgeous microshimmer and this is no exception.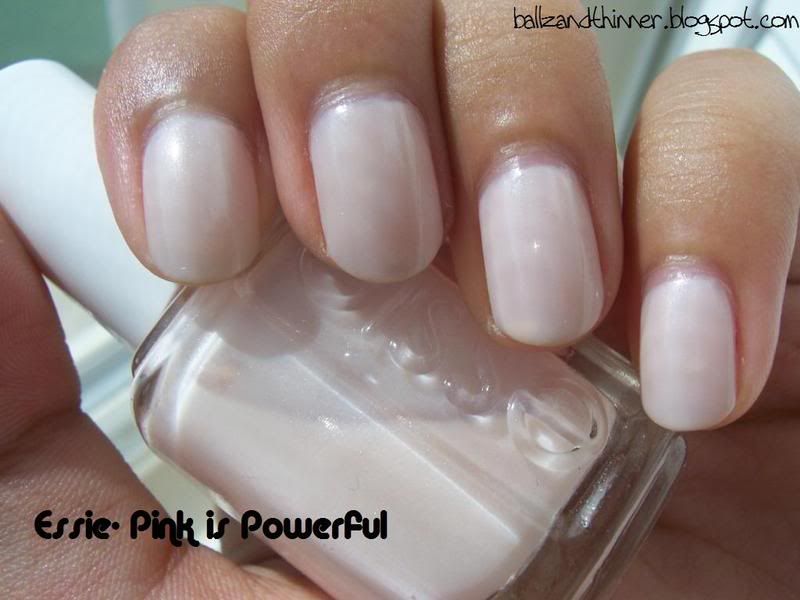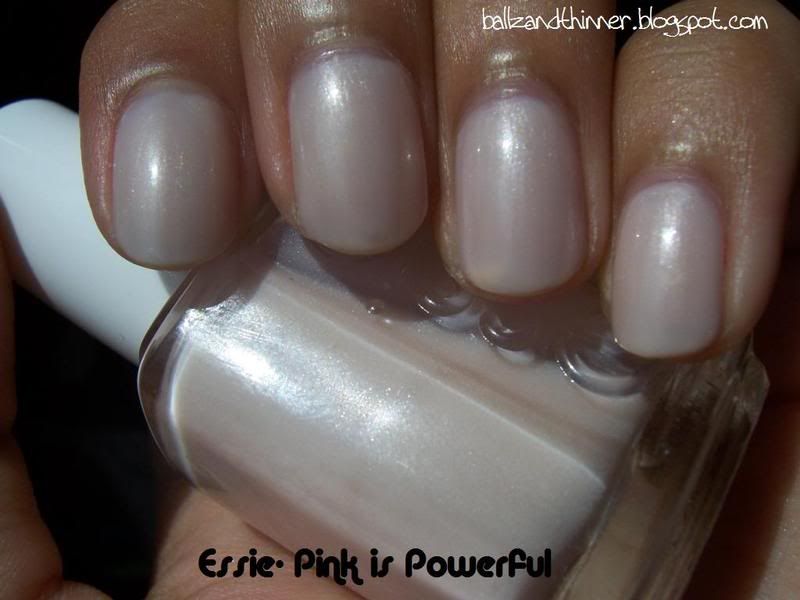 For the second wedding, I wore a cute green/teal/brown dress which I LOVE. So adorable.
On nails, it was
Chanel Rose Tourbillon
. I had forgotten how pretty this color was even though it wasn't too long ago that I got it. I know I showed pictures before, but here are some others, including one with flash that shows the yummy silver shimmer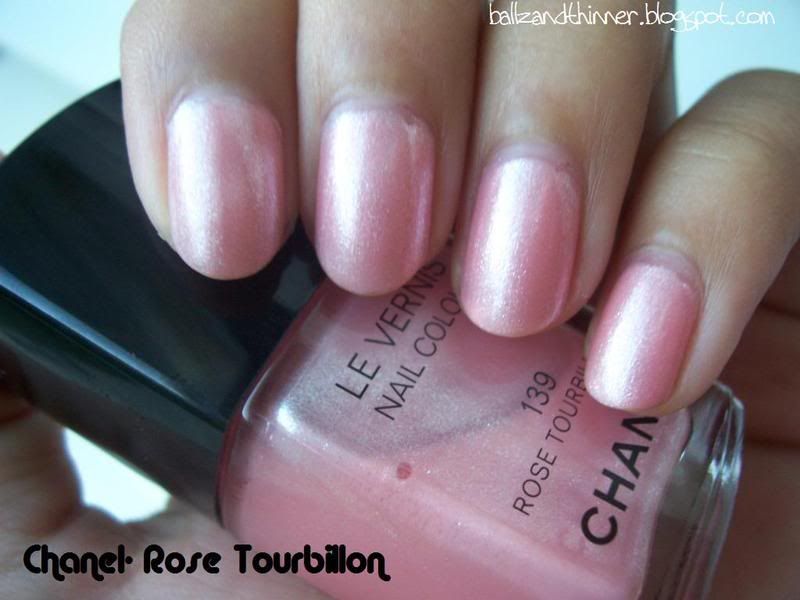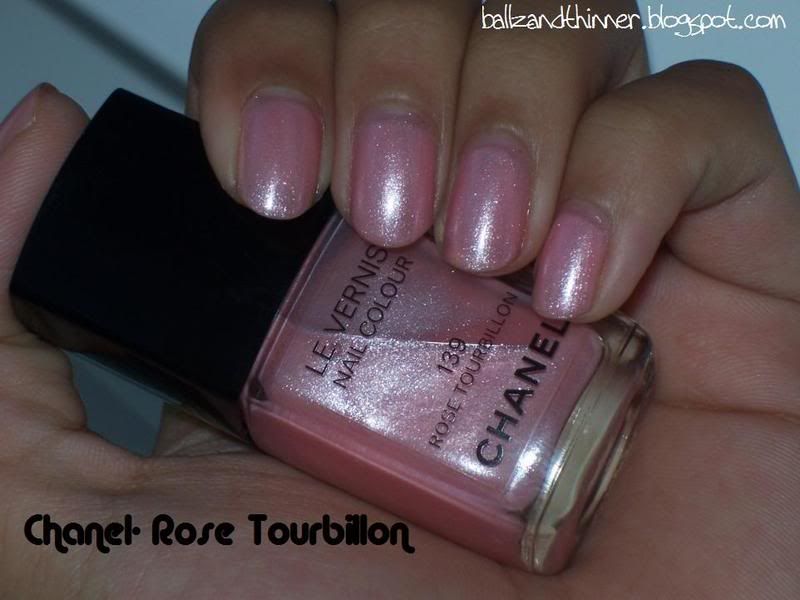 Also, a reader pointed out that for my last post, Zoya Trixie might be a possible dupe for MAC's $$$$$ Yes. After looking at
Scrangie's silver pictures
(love this girl and her crazy awesome swatch skills), it's clear that they are not very similar; Trixie's shimmer is a bit larger and seems grittier while $$$$$ Yes has more of a foily finish. If anything, Scrangie's picture of Sally Hansen Sterling, three pictures up from her picture of Trixie, is more similar....Misa Got to be Reel seems to be a close contender as well.