Hey guys, I know there has been a SEVERE lack of posts lately so if you're still going to stick with me, thank you! I promise to give you guys a good reason for that since one of my resolutions is to post something at least once a day. Studying abroad was one of the greatest experiences of my life, but it was hard finding a balance between school, family, work, and fun (I had a better balance of it here in the States, but I also had faster internet and a bigger collection to work with). I've also had a great deal of heartbreak to deal with while I was in China because of family stuff. But, it is a new year!
I hope everyone had a fun and safe New Year's Eve! It's hard to believe that yet another year has passed. I spent the night with my best friend watching Dick Clark's New Year's Rockin Eve countdown (no alcohol for me since I'm 20) before driving home and watching Chuck on Hulu. I've really missed Hulu, which isn't available outside the U.S.
I'm actually wearing Misa Love Bites, but here's an older mani I did while I was in China that is very appropriate for New Years: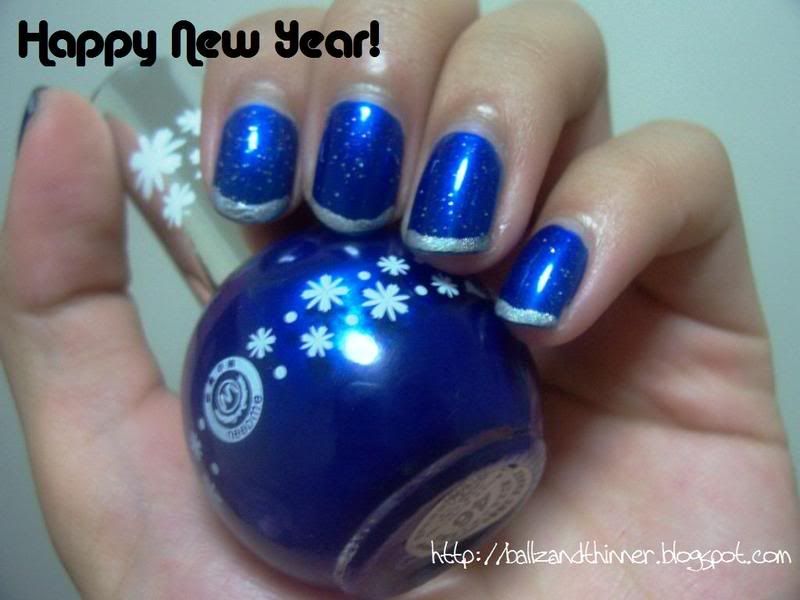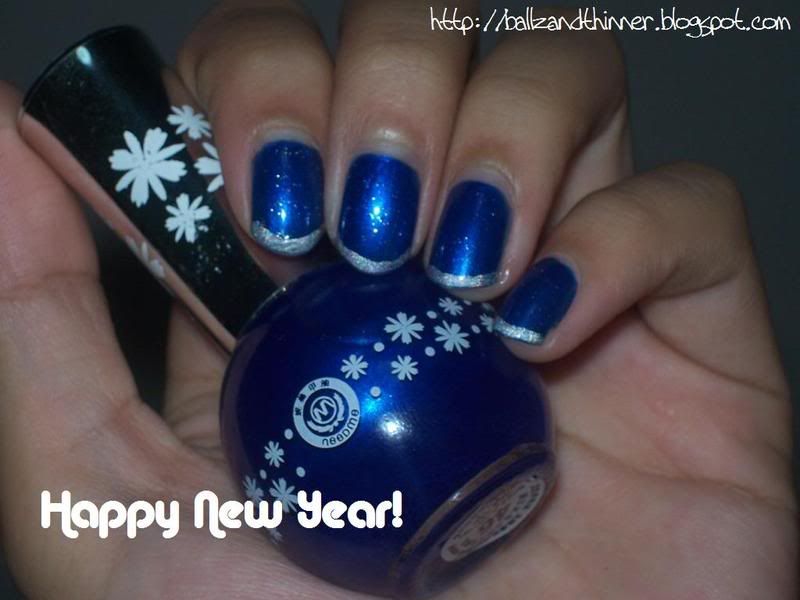 I usually don't buy cheap street polishes, and for good reason....they take forever to dry! And who knows what gross chemicals are in there. I couldn't resist the blue though, and I couldn't resist the sparkly clear topcoat. The tips are a holographic Maybelline polish. As you guys can probably guess, this was my first doing a funky french and I decided to freestyle it. It was hard and as you guys can tell from the pictures, not very symmetrical or even, but I might be getting the hang of it.
Lastly, my other polish-related resolution is to buy less nail polish. I showed a great deal of restraint yesterday while shopping as I walked into Ulta and walked out with NOTHING. OPI's Toyland polishes are on sale though for $4.99. I also cruised by a MAC counter and the latest colors didn't really seem up my alley.
But well, let's face it. That resolution can't last very long =) I love nail polish way. too. much.