This makeup brand is a bit obscure, really. I've tried finding a website for it but I've gotten nowhere. I saw this brand a couple of times around Shanghai (literally only twice), and even though they raised their prices, it's something about their polishes that make me want more. Opera is a cosmetics brand maybe based in Japan that has these really cool colors in chic, but very small, bottles.
Here was my first Opera polish, which was 29 RMB at the time (they have since raised their prices to 39 RMB, or about a bit more than $5 USD):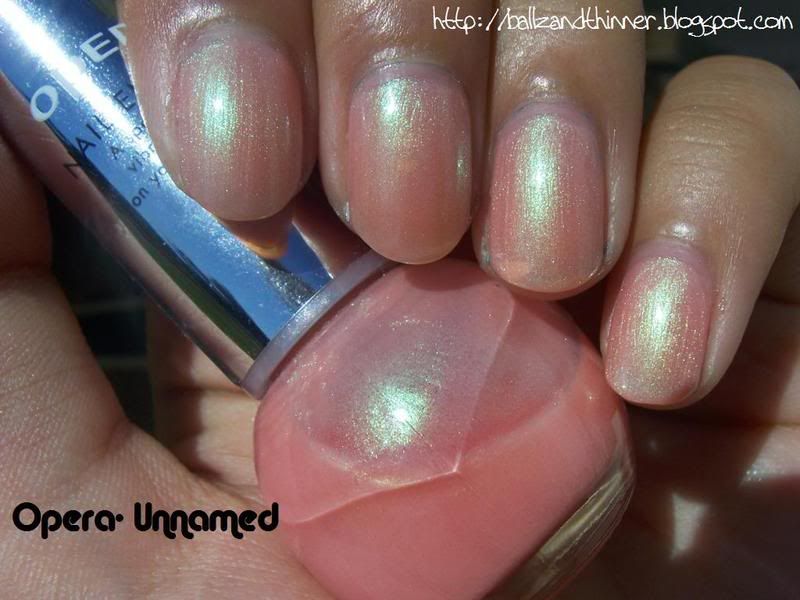 Despite the fact that I'm not a huge fan of sheers, I am a huge fan of this polish. The brush is really great, kind of short but a little poofy so there's not a lot of streakage. If you also notice, though it's a sheer peachy/orangey color, it also packs a lot of gold shimmer to make this color really pop out.
PS: I just absolutely adore Phantom of the Opera, and it's a dream to see this musical in person!