Good morning! Normally I'd be ecstatic that I got out of lab so early (finished within an hour!), but I'm still battling a nasty cold so I'm pretty exhausted, stuffy, germy and woozy. So yes, I'm feeling a bit blue....but that's ok, because blue doesn't have to have negative connotations! I will admit, my post yesterday about frankens was an introduction to one of my creations, Casino Night. It's named after the epic season two finale of
The Office (US)...
notice a theme with my frankens? Yep, I'm trying to create an
Office-
themed collection. Here's Casino Night in all it's shimmery, glittery, fun glory: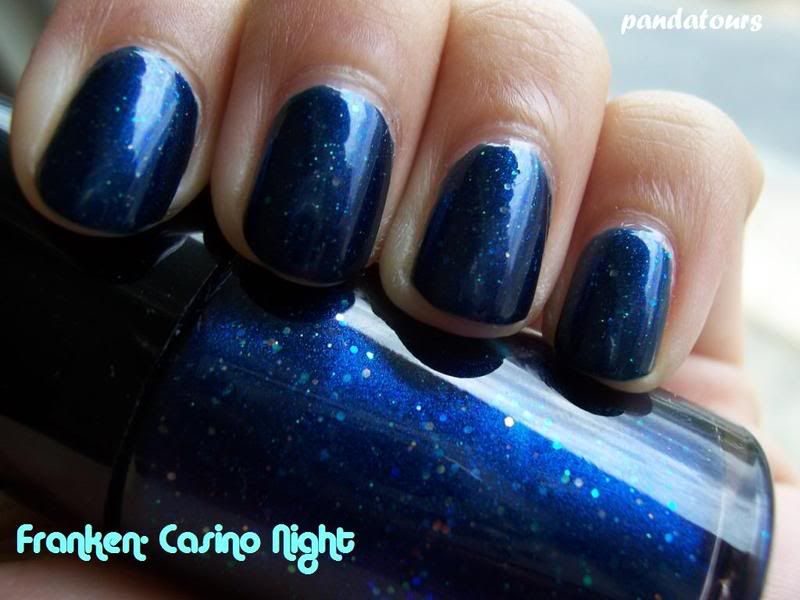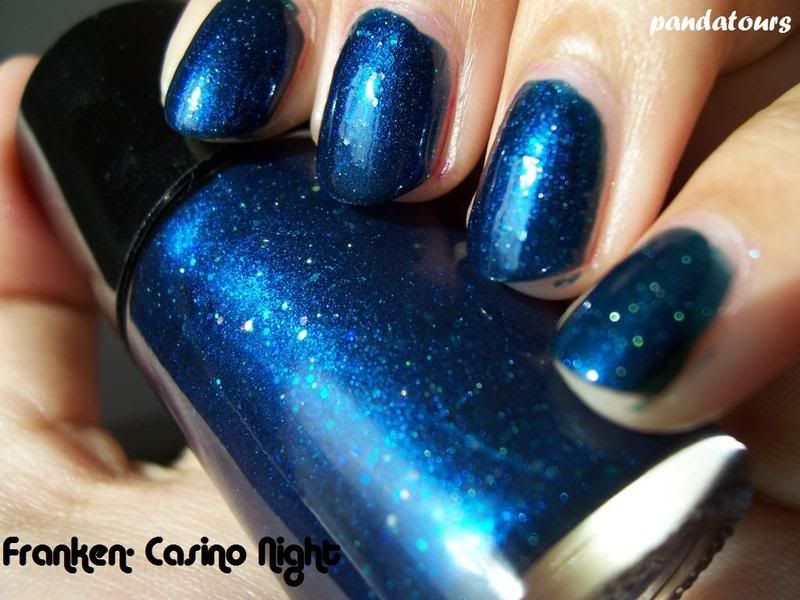 This franken actually has a pretty easy recipe as well:
Casino Night Recipe:

1/2 Sinful Colors Midnight Blue
1/2 Sinful Colors Hottie
add black to darken (I used WnW Black Creme)


I didn't use too much black because I didn't want it to be too dark of a blue, but just a tad darker than the base color of Midnight Blue. Casino Night has both shimmer and a bit of chunky glitter. Though it looks a bit gritty and rough in some areas, with a good topcoat it can all be smoothed away for a glassy and even finish.