So yesterday I finally got around to watching
Batman Begins
as preparation for
The Dark Knight
that came out today. This morning I decided to randomly Wikipedia-surf through the Batman universe and was reading up quite heavily on Harvey Dent, Harley Quinn, and Poison Ivy. The last page I visited was Poison Ivy's page, so it's really fitting that I got an e-mail right after on Misa's fall/winter collection called Poisoned Passion. Sound enticing? Just wait until you see these promo pictures!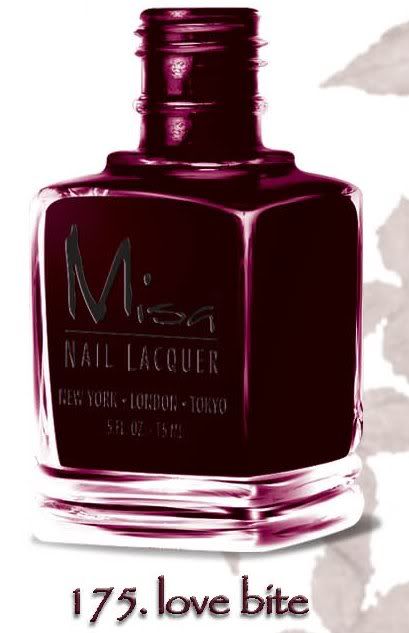 Look! Gunmetal grey! Hopefully it's a gunmetal grey that looks good on me.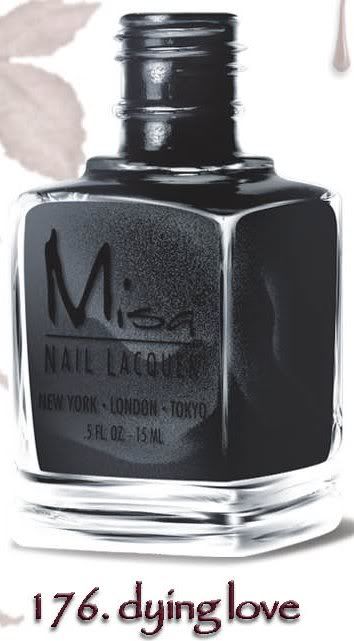 Oh this looks like a perfect preview/complement to the China Glaze Bahama collection! I'm excited because you can never have too much blue

I hope my eyes aren't deceiving me and this is really going to be a green...or at the very least, a pretty tealish color. But this is definitely the polish I'm looking forward to the most!

Gorgeous colors right? They were actually created especially for the designers the Misa team worked with for the Milan fashion show.
Also, select Sally Hansen polishes (10 Day No-Chip, Salon, Diamond Strength, and Maximum Growth) are on sale at Rite Aid now for $3.49, which is a fantastic deal.
Make sure you head over to Polish Addict and ALU to see the pictures of the
new Color Club collections
and a
preview of a green ChG
coming out later this year!