I apologize for the delay in getting these pictures to you guys, it's been a very hectic week. I rarely get chips in my polish but I actually did get two while moving on Saturday. I felt like I had crossed an important milestone in my life, hehe. I haven't even caught up with my daily readings of the nail board at MUA and CNN/BBC in the past four days. It's been quite a week.
Anyway, onto the neons! I normally swatch without a base or top coat but since neons dry so matte due to the pigmentation in them, I added a topcoat to truly represent the color. Here they are all together: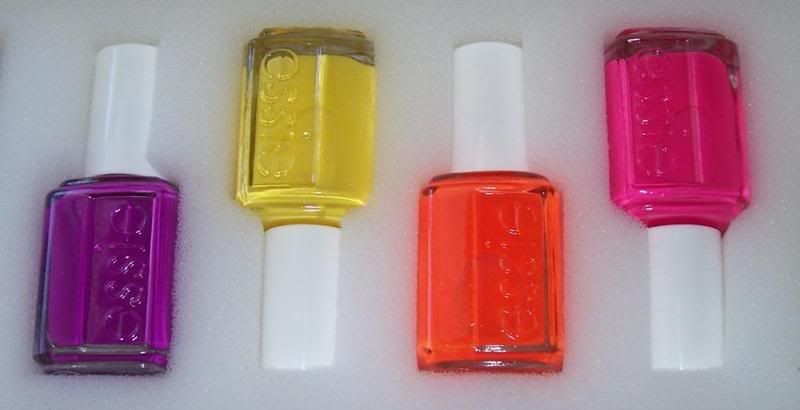 L-R:
Bermuda Shorts, Shorty Pants, Mini Shorts, Short Shorts


First, although I'm not a purple girl I must say that I really liked Bermuda Shorts. It had one of the best applications of the four, and it made my skin look very pale (always a plus in my look, I hate that I tan so easily). It's a great vibrant neon purple.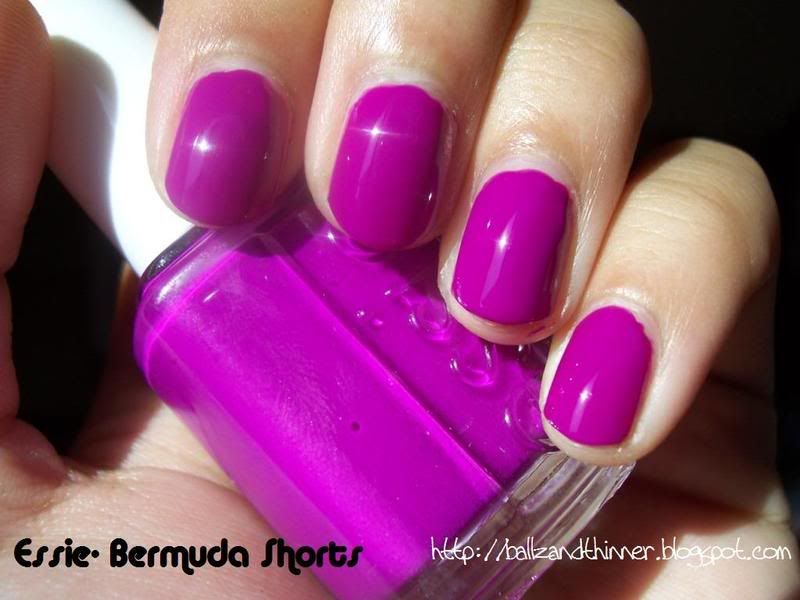 Now, I love yellow polish, but it does make my fingers look extremely tan. The contrast is nice but it doesn't photograph well. Anyway, Shorty Pants is a gorgeous neon yellow creme that is a true yellow, it doesn't turn out mustard-y like
Icing Smooth Like Butta
does. However, I must say that the application on this one wasn't the best. Maybe it was finicky because it wanted to have a name ending in 'shorts' too? It might be a yellow thing (
NYX Carnation was also very streaky, NYC Taxi Cab Yellow was too watery/streaky until I let it dry out
), but this one does require a lot of patience.
Ahhh it makes my hand look so dark! But honestly the contrast is awesome. I gave a sneak peek of
Mini Shorts
earlier, but with topcoat it definitely gives it that extra kick of neon. This one also had a good application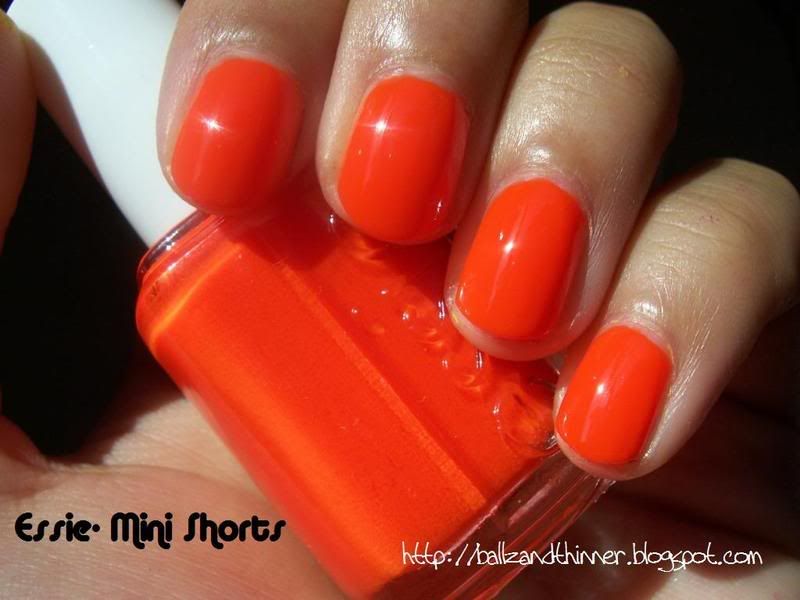 And finally, Short Shorts. I didn't think it was very neon until I looked at it on my computer screen (disadvantages of having a crappy digital camera and being colorblind). Just....wow. Definitely a pink that makes a statement. The application on this was ok, not perfect but workable like most other polishes.
Neons are hard to photograph but hopefully I did ok. I had to slap Orly Live Wire over Shorty Pants though to make it even more gorgeous (I love shimmer)...hopefully everyone can see the glorious golden shimmer...if not, click to enlarge.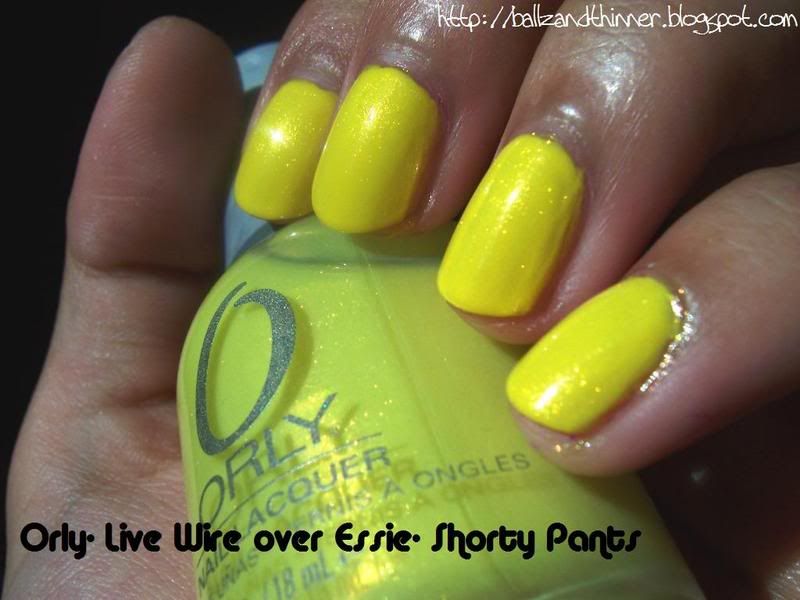 And yes, I've graduated from tagging my pics with my MUA name to the blog URL. Does it look ok?
My nails are actually bare now, one because it's easier to swatch on whim whenever I please but also because my nails are recovering from using a SH basecoat (more on that later) which completely dried out my nails and stripped them completely of their natural oils and made them peel a bit. Ugh. More on that later, I'll have a complete product review. I've also been really good on not spending too much on polish lately but I did haul quite a bit today. I got my first Nubar polish (Cotton Candy), my second Zoya polish (Akyra), my first SH Salon line polish (You-Gurt Style) and my first Borghese polish (Capri Coral). But those are not the only polishes I got, which is quite terrible!
Anyway, even though I had some application issues, these neons are still really hot and perfect for summer!