I bought this polish just for the name, and I think this is going to be the only polish I take with me when I study abroad this fall in Shanghai. Clever eh? I plan on doing a lot of polish shopping in Chines though!
My initial reaction was...what a lovely pink! But upon closer inspection (and consulting some of my non-colorblind friends), there's definitely some mauve tones to it. Even though I'm not a fan of purple polish (blasphemous right? Everyone has their polish quirks though) or purple tones, I will grudgingly admit that this is a beautiful polish. It helps that it definitely pulls more towards pink than mauve. Whew.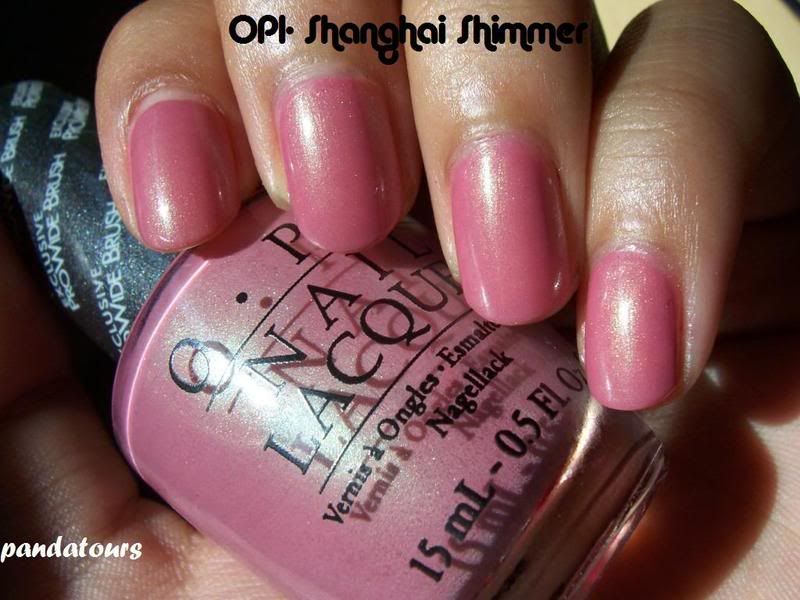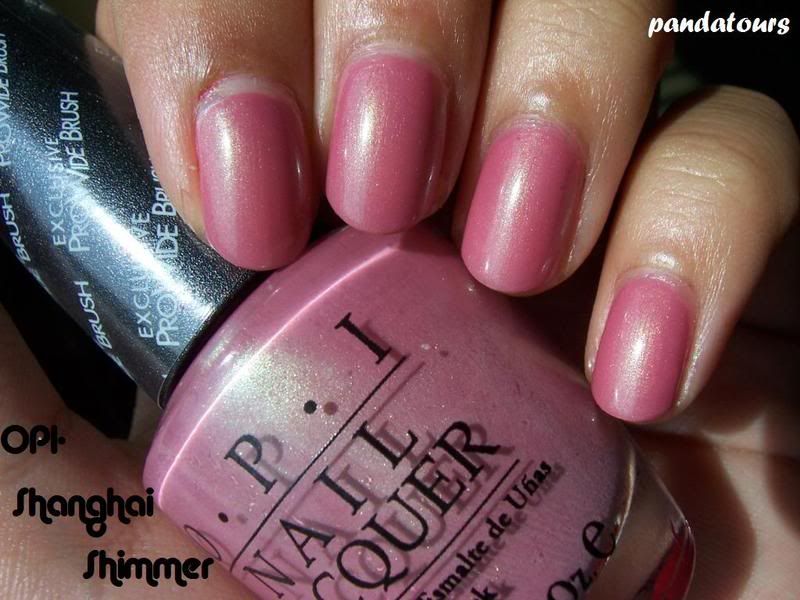 A contributing factor to how it looks delicate and pretty without being flat and boring is the abundance of green shimmer. It's definitely unique in that sense. With my Asian skin tone, I'm luckily able to pull off pinks and reds pretty well. Well I guess I could add mauve to that too. In most cases at least.
Shanghai Shimmer is luckily part of OPI's core line so it shouldn't be hard to find at all. It applies well with the ProWide brush and I only needed two coats to accomplish the look above. It's going to be perfect for China because it's one of those go-to polishes when you need a quick change of nail color. That means I don't have to worry so much about my nails so I can focus more on exploring the city and working hard in school....until I get new colors to play with!