Earlier I had expressed my excitement over
Chanel's Limited Edition Robertson Blvd polishes.
In this month's issue of InStyle magazine, with the adorable Cameron Diaz on the cover, they tantalize us with a look at the yellow polish, LA Sunrise. Selma Blair models this color, and even though the nails are like airbrushed to death, hopefully the color is accurate. It looks FABULOUS on Ms. Blair though, which leads me to hope that this shade is like the Risky Business of yellows- beautiful but wearable for
all
skin tones. Hey, a girl can dream right? It's like a true lemon yellow, paler than NYC Taxi Cab Creme and NYX Carnation, I believe. When I get this polish (curse you, Chanel!), I'll be able to do comparisons.
I apologize for the crazy watermarking....as alway, click on the pictures for a larger version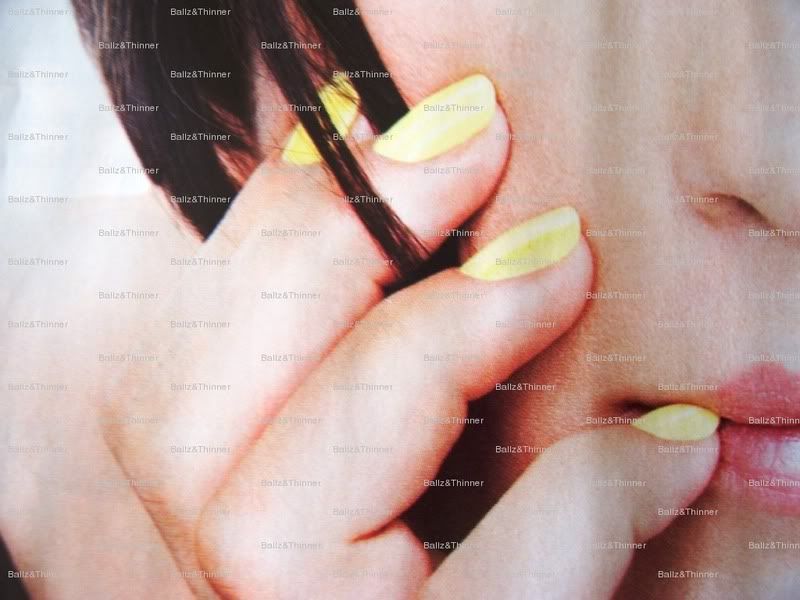 More posts are coming up! But this has definitely brightened up my day =).